1
« on: February 07, 2010, 05:33:01 PM »
Proceeds benefit the legal
battle to protect land for off-roading!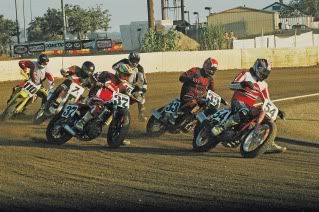 S&S Publishing, Inc.
P.O. Box 845
Borrego Springs CA 92004
760-767-4680
editor@ss-offroadmagazine.com
CONTACT:
Sherri Kukla (760) 767-4680,
DATE: February 5, 2010
FOR IMMEDIATE RELEASE:
OFF ROAD SHOW COMES TO SAN DIEGO
The San Diego Off-Road Coalition announces the return of their popular off road exposition in the form of Lakeside Off-Road Days scheduled for February 20-21, 2010 at the Lakeside Rodeo Grounds.
This interactive off road event will feature two days of motorcycle racing, lawnmower racing, off road vendors, food, drinks and fun. Admission is $10 for adults and children under 16 are free with an adult. The event runs from 9 a.m. to 5 p.m. Saturday and Sunday. Active duty military admission is $8 and members of the San Diego Off-Road Coalition will get in for $5.
Lakeside Off-Road Days will provide opportunities for people to discover how to get started or be more involved in the sport of off roading. Many of the organized off-road groups in San Diego County will be available to talk about their club events, races and activities. Some agency land managers from off road areas will be available to talk about the opportunities for off road activity in and outside of San Diego County.
The San Diego Off Road Coalition was founded in 1981 and is an all volunteer, non profit organization dedicated to keeping access to public lands open to all forms of recreation. They also educate the user on how to be good stewards and managers of those lands. San Diego Off-Road Coalition members believe in family and the power of family weekends to build strong character and good citizenship in our children.
SDORC members routinely volunteer in trail maintenance and restoration projects, highway and desert clean-ups, and park patrol in order to help preserve off roading opportunities and set a positive example for beginning off-road enthusiasts.
SDORC helps fund a lawyer, through their Ecologic partnership, and a lobbyist to help keep public lands open for recreation and to educate legislators on the positive aspects of off-road recreation. The off-road experience is all about family and the mission of SDORC is to keep that experience alive and make sure that future off-road enthusiasts understand how to do so in a safe and responsible way.
For more information on SDORC or Lakeside Off-Road Days visit
www.sdorc.org
or call 619-390-5631.